Happy New Year!
Now that we've exchanged gifts, I can show you the scarf I made for my cousin: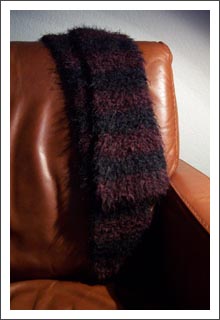 Instructions and a couple more photos are here.
I also sold out yesterday.
Now you too can buy a t-shirt with a little ugly green chair on it...just click here. I mostly did this because I wanted a baseball jersey, but I put a couple other shirt options up, just for fun.