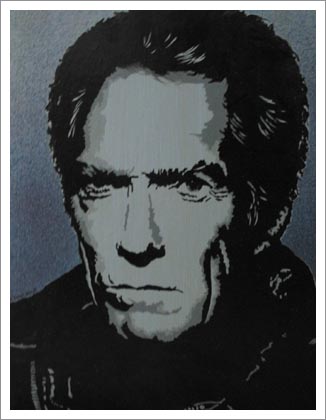 Say hello to Clint Eastwood.
I painted him almost 10 years ago...for a design class in high school. He's been living in our pantry/laundry room since I moved in, keeping an eye on the detergent and fabric softener.
It's been decided that Clint needs to retire (in other words, he will now live under the bed with other art projects from high school and college). I thought it would be nice to take a picture of him before he was put away, because I won't be seeing him for a while.