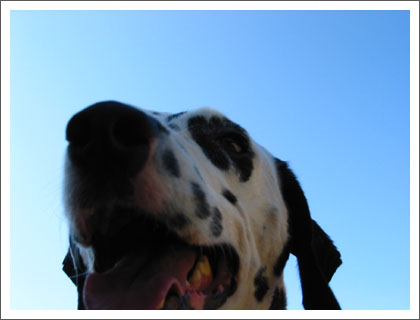 Canon Powershot G2
Keep 2 things in mind when I tell you the following:
First, we received a free pitcher of margaritas in addition to the 2 that we actually ordered. Second, those yogurt commercials where there are two or more girls and they're describing the yogurt in terms of 'good'...driving in bare feet good, wind in your hair good, etc.
After giving our waitress a pretty decent tip on Friday night, My Favorite Cousin proceeds to attempt to figure out how much the waitress might actually make. Figuring that she has this many tables, and gets this much per hour, etc. When she finally comes to some sort of conclusion, she says, "That's hooker good!".
I don't think I'll ever be able to watch one of those yogurt commericals again without totally cracking up.