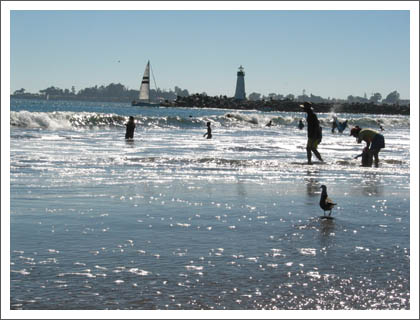 Canon Powershot G2 - More Santa Cruz
I've decided that I really like public transportation. I've had the opporutnities to stay in cities where they have a decent, mostly reliable system. When I went to Portland for a few days, I was able to get everywhere I wanted to go without a car. It was lovely. It would be nice if we had something that extensive in San Jose (we have the lightrail downtown, but it'll only get you so far).
But I love my car. And most of the time I like driving. And one of my favorite things to do while driving is play my favorite songs at a deafening level and sing along at the top of my lungs. That, my friends, is therapeutic after a long day. And you can't exactly do that on the bus or the train.
Well, I suppose you could, but I'd rather not draw that much attention to myself in public.