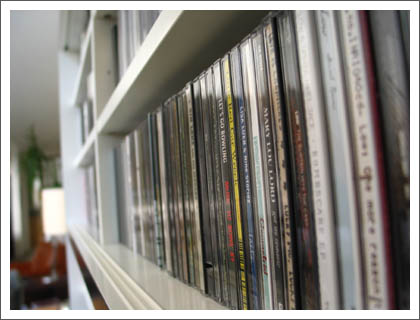 Canon Poweshot G2
Before yesterday:
My cd collection lived in the 3 different places in the house.
It took me 15 minutes to find one cd.
I was buying cds that I already owned because I couldn't find the original.
I love my new cd shelf/cabinet thing. It has doors, but I haven't put them on. I want to be able to see all my cds sitting on that shelf. It's been a long time since they were all in one contained unit together. I think I might have to make a mix cd to celebrate.