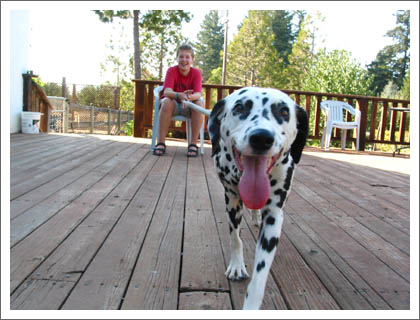 Canon Powershot G2
As I was walking to Japantown the other night I saw a girl wearing a Homestar Runner sweatshirt. She was walking her dachshund.
Then the waitress at my favorite Japanese restaurant didn't believe me when I told her how old I was (I was so close to pulling out my drivers license to prove my nearness to 30). She thought I was still in school. I suppose the fact that I've always got at least one pimple, and the fact that I dress like a 12 year old boy doesn't help matters. This also leads me to believe that I am the only one who can see the ever increasing population of grey hairs upon my head.
I do feel a bit silly, having to prove that I'm older than I look. Because I know in a few years I'll be complaining about the guy who didn't card me when I ordered that beer.