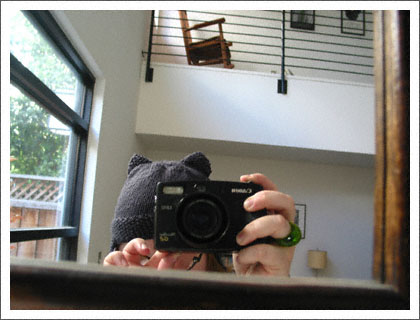 Canon Powershot G2 - the official Kittyville hat
You know how there's that one band, one of your favorites, that you always seem to miss for one reason or another when they're in town, but the planets align and you finally have tickets and you get to see them play? I got to see that band last night.
Death Cab for Cutie were great live. I'd even venture to say last night was one of the best shows I've been too. They played songs from all their albums, and they did a cover of Love song by the Cure. I think I was smiling during the whole show. I didn't even mind the tall people that kept managing to squeeze themselves into the small space infront of me.
They're winding up their tour now, but if you're a fan, and you have a chance to see them, I highly recommend it.