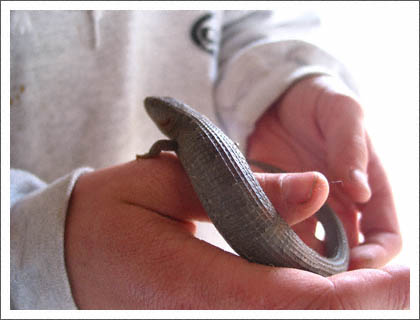 Canon Powershot G2 - The Alligator Lizard Hunter
Big thank you's are due to:
BiG, for making me laugh.
ML, for making me laugh more.
K2, for the mojitos, mini quiches, and making my laugh hysterically.
Jami, for the e-mails, phone calls, and visits to local bike shops in an effort to recover my bike.
Chris for saying a little something about my bike plight.
I may not have my bike back, but with friends like these, I think I'll be okay no matter what.