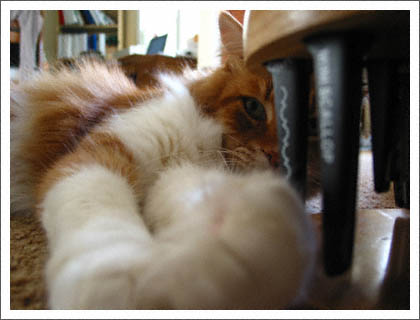 Canon Powershot G2
Fantastic weekend...
Saturday in Santa Cruz: running shoes (for Miss A, not me), margaritas!, the book fair, a conversation about knitting with a 4 year old, iced mochas, shoes! (for me), singing along with Def Leppard in the car (I had no idea I knew most of the words to 'Pour Some Sugar on Me'), Chinese food, and Miller's Crossing.
Sunday: sleeping in!, Freaks and Geeks, pretty good stir fry for dinner, singing along with the Old 97's on the way to SF, an extremely excellent bluegrass show, and singing along with Crowded House on the way home.
And I sang "Ever Fallen in Love?" by the Buzzcocks at Karaoke last night.