Life is hard enough when you belong here...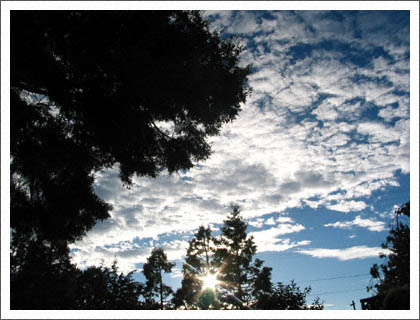 Canon Powershot G2 - Clouds on the Summit
Driving down Old San Jose-Soquel Road yesterday, there were an abundance of hand painted signs advertising fresh and organic fruits and vegetables. I expect to see signs like this.
I did not, however, expect to see a sign painted with the words "Low Carb Produce". I'm not sure whether I should be laughing or kind of upset that the "low-carb" craze reaches this far. I think I'll just go to the store and buy some bread, pasta, and maybe a couple of twinkies.