No this juvenile won't smile...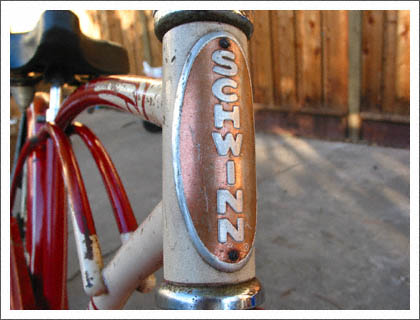 Canon Powershot G2
I am so happy to y'all that I am now the proud owner of a Schwinn Spitfire!
My big hang up on getting another bike had been a question of where to keep it. A friend of mine had offered to let me keep it locked up at her place, and at one point I had decided that that was what I'd do. It turns out this bike is smaller than my other bike (it's only a 24"), and it not that heavy. I managed to carry it up my stairs, and was even able to make some room for it in my apartment. I think it'll be pretty safe. So, here's hoping I'll have this one for a long, long time.