I'm lost in the supermarket...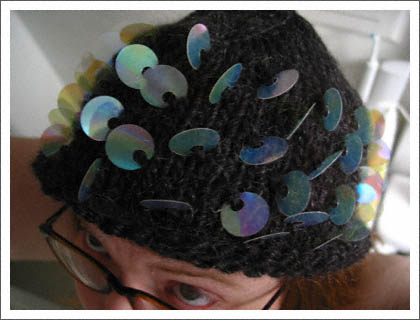 Canon Powershot G2
I made the Sparkle Hat from the Stitch 'N Bitch book.
I took photos in New York, but not with the digital camera. There will be photos eventually.
It looks like recovery of files from my old hard drive have been successful so far. Many thanks to the Favorite Cousin who is helping me out with the file recovery endeavor.