THE SKINNY BLACK AND GREY SCARF: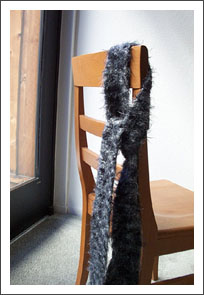 Materials:

Yarn:
2 - 50g skeins of GGH Vamos
I chose the black/grey/white combination, but you could use any color
Recommended needles on the label are US #7-9

Needles:
I used US #7 Bamboo needles

Pattern:
Cast on 16 stitches, and knit knit knit! (I believe this is a garter stitch in knitting terms)
I kept knitting until the scraf was almost as tall as myself, about 60". I used up one whole skein of yarn, and a little bit of the second skein.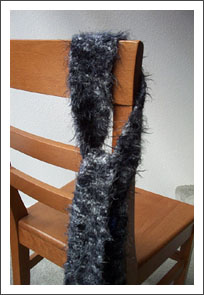 The only difficult thing about this scarf is the yarn. Be careful you don't accidentally increase. This is actually the second time I've knitted this scarf. This first time I ended up accidentally increasing to almost double the width of scarf and had to decrease a bunch and ended up with a really funky looking scarf. I also only had one skein of yarn, and was trying to finish it to wear that night. It ended up too short, but still wearable, and nobody noticed how funny it looked while I was wearing it.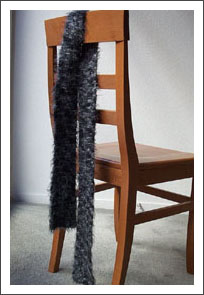 If you have any questions, comments, etc...Let me know: