THE RIDICULOUSLY EASY RED SCARF: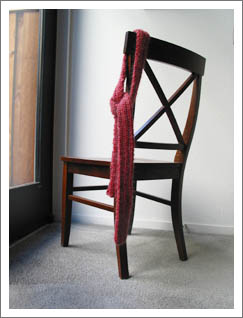 Materials:

Yarn:
2 - 100g skeins of Plymouth Yarn Yukon Color 089

Needles:
I used US #15 Clover Bamboo needles
You'll also need a large yarn needle to weave in the ends

Pattern:
Cast on 10 stitches.
Row 1: Knit 2, Purl 2, repeat until end of row
Row 2: Purl 2, Knit 2, repeat until end of row
Repeat these 2 rows until scarf reaches desired length.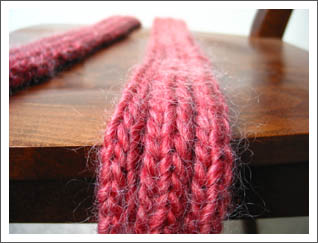 NOTES:
I didn't end up using the entire second skein, I probably only used about 1/3 of it. Also, this yarn tends to shed on you while you're knitting.

If you have any questions, comments, etc...Let me know: