THE STEP-MOM SCARF: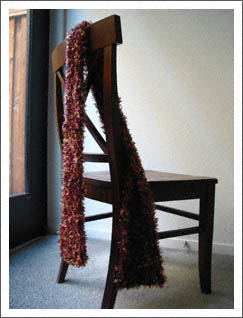 Materials:

Yarn:
2 - 50g skeins of Crystal Palace Splash (Shade 7180 - Otter)

Needles:
I used either US #11 Clover Bamboo needles or #15 needles (I can't remember!)
You'll also need large yarn needles to weave in the ends

Pattern:
Honestly, I can't remember how many stitches I cast on. I started this scarf right before I went to Stitches West in early 2003, and didn't finish it until September. Given my love for narrow scarves, I probably cast on 20 or 22 stitches. Then knit every row. Easy peasy.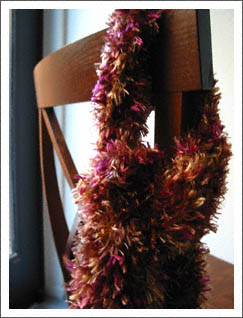 If you have any questions, comments, etc...Let me know: