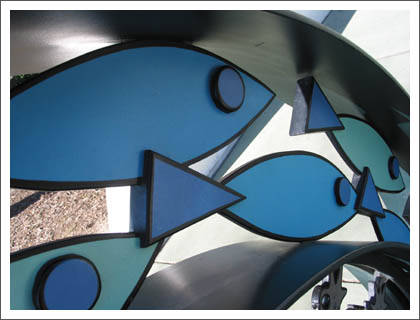 taken with a Canon Powershot G2
A stupid question deserves a stupid answer:
The boy came to pick me up for lunch the other day (we were carpooling, he had my car), and when I came downstairs to meet him, I found him sitting in the passengers seat of the car. It went a little something like this:
moi: "Oh, you switched places?"
him: "No, I drove over here from the passenger's seat."
Just trying to picture him driving my car around from the passenger's seat was enough to have me doubled over in laughter.
I think it may be one of those 'you had to be there' sort of things.