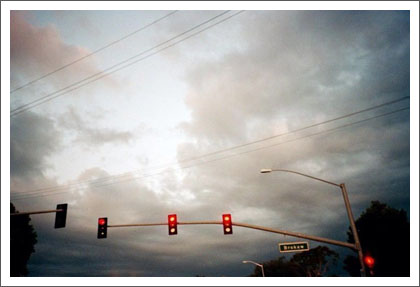 Lomo LC-A: Brokaw Road, San Jose
I went to three different high schools, so I should get to go to 3 different reunions. So far, I've been invited to one 10 year reunion. And it's the one that I'd wanted to go to the most. My friends from elementary school and junior high will be there. It's tomorrow. I've decided not to go.
Here's some excuses: I don't want to pay $85 for a buffet at a hotel (I'd have to pay more since I didn't RSVP), there's no open bar, and no one to go with. There's other reasons too, that I probably can't explain here, that I probably couldn't explain to anyone. And there was that one person, who I had desperatley wanted to see again, but I already have. So really, there's no point in going.
And did I mention that I'll have to pay for my own drinks?