I hope he doesn't hate me for this...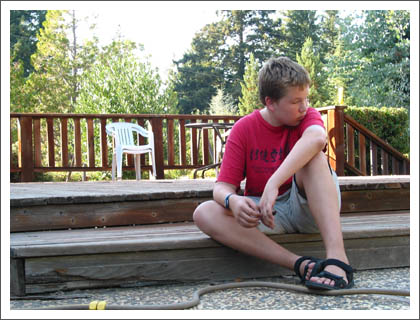 "Did you just take a picture of me?"
"Umm....no."
"Oh, ummm, okay. Whatever."
I get along with the littlest brother better as he's entering 'the awkward teen years'. I think it's because I've entered a phase in my life that could most accurately be described as 'the awkward adult years'.