don't drink don't smoke...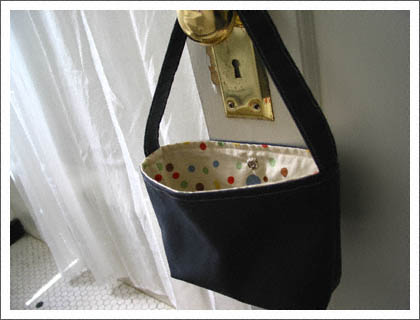 Canon Powershot G2
So, I was going to babble on about my weekend and how it was just the right amount of busy (which is entirely true), but I'm tired as I have not yet recovered from the lack of sleep (two evenings of late night karaoke, oy).
So, very quickly, we'll talk about the purse. The fabulous, easy to follow instruction were found on craftster. It's a really quick project, and you end up with a lovely little purse. How can you go wrong?