THE FUZZY ORANGE SCARF: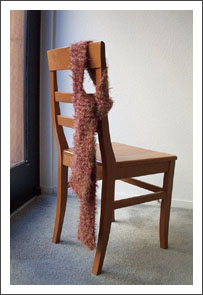 Materials:

Yarn:
2 - 50g skein of Plymouth Firenze in the color Sunset (434)
1 - 50g skein of Rapsodya (color 1) - I wasn't able to find an online link for it
There aren't really recommended needles listed on either yarn, but the Firenze gives a gauge of US 11=3 sts per in

Needles:
I used US #15 Bamboo needles

Pattern:
Cast on 12 stitches with both yarns together, and knit your way to a fabulous fuzzy scarf (this gave me a scarf that was about 4" in width). I knitted till the scarf was about 6' tall. I used about 1 and a half skeins of the Firenze, and not quite all of the Rapsodya.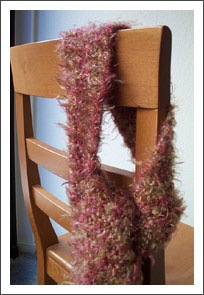 This is another fairly easy scarf. The Firenze is quite fuzzy, so you may want to be careful to not accidentally increase, but I didn't seem to have as much trouble with this scarf as I did with the Skinny Black and Grey Scarf.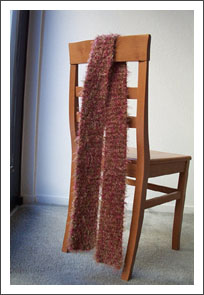 If you have any questions, comments, etc...Let me know: