These boots were made for walkin'...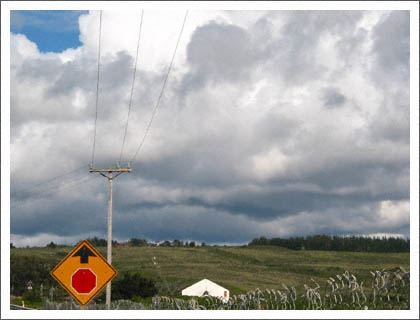 Canon Powershot G2 - For Photo Friday: Clouds
I don't have much to say at the moment, so I'll link to some things:
- A flower that smells like roadkill. I'm disgusted and fascinated all at the same time.
- The Heads of State. Lovely indie rock-ish posters. (found via I Like)
- Brian Ewing makes nice posters too. In fact, I have a group of them on the wall in my living room.
This is a very "one of these things is not like the other" sort of list.